I've seen many recessions and just as many recoveries. The recruiters who are prepared are the ones who succeed. I have taught hundreds of firm owners and thousands of recruiters how to be more focused, productive and profitable. For the first time, I am offering the best of my training and coaching in this online course.
It's simple really; are you running your business or is it your clients? Are you going to accept any and every job order just to keep your customers happy? If so then you are likely going to cost your firm thousands of dollars. In our Elite Recruiter training you will be guided by the man described as one of the most influential and effective trainers in the industry.
Bob has been teaching the Big-Biller secrets to individual and teams for four decades. Now you can tap into the legendary coach's process for a fraction of the cost.
"Bob almost became a 'cult' figure as people around the country heard of him--of what he had to contribute. They asked him in groups and forums : Would he work with their groups?--would he come to their offices?--would he come to their region?--would he speak at their regional meetings?--and so forth. And Bob carved a special niche for himself in not only the culture of his company, but in the culture of this industry and the human dynamics that make it what it is. He is rare. He is unique. He is different. And for each one of you , who has not heard his approach to recruiting, today will be a memorable day you will never forget."
- Alan Schonberg,
Founder Management Recruiters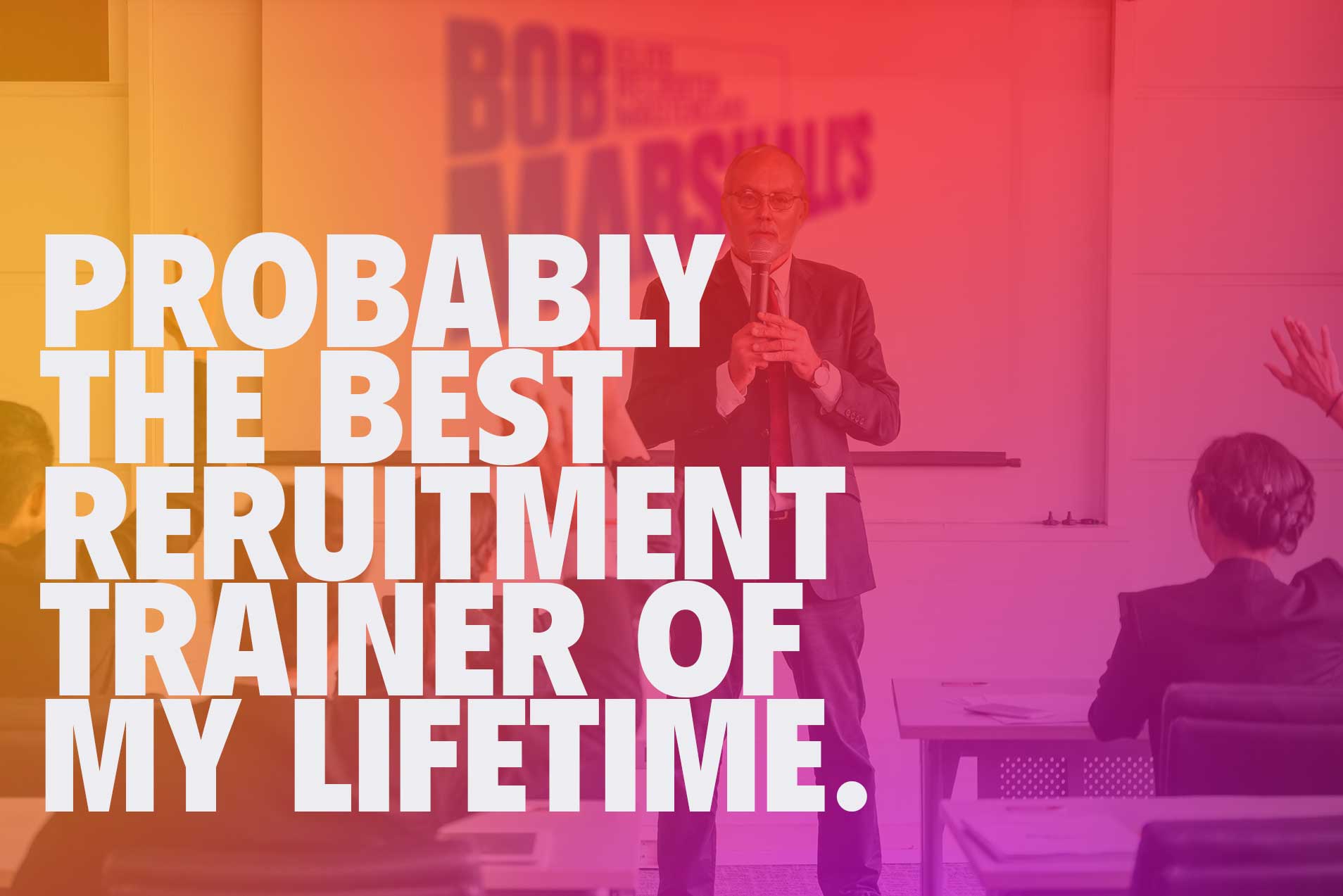 Elite MasterClass Courses
Showcase other available courses and coaching products you're selling with the Featured Products block to provide alternatives to visitors who may not be interested in this specific course.